SM Biosystems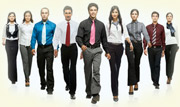 We are a trusted name in Project Engineering and Process Automation including design, engineering, supply of equipment and its installation, testing and commissioning of projects and also execute projects on turn key basis for the dairy, starch, food and beverage, distillery, brewery, pharmaceutical, refrigeration and chemical industries.
...Read more
Aseptic Pressure Modulating Valves (KT-APM)
We are Manufacturer, Supplier, Exporter of Aseptic Pressure Modulating Valves and our setup is situated in Pune, Maharashtra, India.

Application
The Aseptic Pressure Modulating Valve is used to maintain constant pressure in the process line. The series is designed to maintain either constant inlet or constant outlet pressure by virtue of regulating air pressure.

It can be used in following type of Equipments
Milk Pasteurization Plants
• Back Pressure Control in separation of hygienic juices
• Filtration and heat exchangers
• Brewery plants
• Filling systems
• Purified water plants
• WFI water plants
Working Principle
KT - APM is a pneumatically actuated diaphragm valve. This is designed basically in 3 sizes based on the flow requirement. The valve is completely aseptic and has internal / external Pharma finish. The required preset pressure is maintained by alteration of the position of the stem by virtue of air pressure to the diaphragm.

Features
• Compact size Easy to clean
• Inlet tangential to the bottom of the valve body resulting in no dead log
• Welded sheet resulting in only one seal ring and the diaphragm
• Special plug design allows very low capacities and high CIP flow
• Leak-proof design



Technical Specifications
• Contact Parts MOC SS316L contact parts
• Operating temperature 95OșC
• Operating Pressure 7 bar (g)
• Sizes From 25mm to 76mm
• Connections SMS IDF, TC and flanged available.
• Pneumatically Operated, modulating type.