SM Biosystems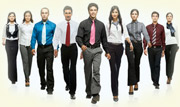 We are a trusted name in Project Engineering and Process Automation including design, engineering, supply of equipment and its installation, testing and commissioning of projects and also execute projects on turn key basis for the dairy, starch, food and beverage, distillery, brewery, pharmaceutical, refrigeration and chemical industries.
...Read more
Viewglass Wiper Type - KT1
We are Manufacturer, Supplier, Exporter of ViewGlass Wiper and our setup is situated in Pune, Maharashtra, India. For Circular sight glass assemblies (ANSI or similar) as well as screwed sight glass assemblies

Installation
Into sight glass disc with 10 mm central hole to suit sight glass assemblies as per ANSI 16.5 ASTM182 from normal size 50 to 200 as well as screwed sight glass assemblies as per ANSI 16.5 flange standard.

Application
For manual cleaning of inside glass surface in sight ports, whenever vessel is under CIP or it is to be viewed

Operating conditions
Vacuum tight, pressure tight upto at least 3 bar and depending on glass diameter, upto 6 bar. Maximum permissible temperature 150 °C (though this depends on toughened glass type used).

Possible combinations
Unit can be simultaneously combined with a spray device. Combination with viewstar glass mounted on the sight glass unit is possible depending on the glass and flange size. Viewglass series can be combined with light source.

Certification / Testing
Certification issued by the State Material Testing Authority from Government laboratory or statutory body. All contact material is food grade and pharma finish.