SM Biosystems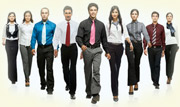 We are a trusted name in Project Engineering and Process Automation including design, engineering, supply of equipment and its installation, testing and commissioning of projects and also execute projects on turn key basis for the dairy, starch, food and beverage, distillery, brewery, pharmaceutical, refrigeration and chemical industries.
...Read more
Plug-in Temperature Controller / Brix / pH / Pressure/ Flow Control Modules
We are Manufacturer, Supplier, Exporter of Plug-in Temperature Controller / Brix / pH / Pressure/ Flow Control Modules and our setup is situated in Pune, Maharashtra, India.
Faster and more sophisticated process lines, the need to maintain high product quality standards and rising materials costs all require improved ability to monitor and control process parameters.
SM Biosystems' standard modules are suitable for installation at large scale manufacturing facilities as well as smaller operations such as pilot plants or labs that require a reliable and economical method of controlling parameters.

They can be used on a wide variety of process systems such as

Fermenters and bioreactors


Media or buffer preparation and hold vessels


Purification processes


Formulation equipment


Other process vessels




Available Options for Temperature control modules


Plug in heating modules On / Off control


Plug in heat / cool modules PID controllers


Supply steam pressure control system


Jacket temperature control system


Thermic fluid temperature control system modules


Electrical heater PID proportional control modules

The standard sizes of TCMS for heating & cooling operations are available. SM Biosystems can also provide custom built modules.