SM Biosystems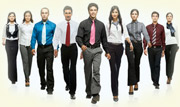 We are a trusted name in Project Engineering and Process Automation including design, engineering, supply of equipment and its installation, testing and commissioning of projects and also execute projects on turn key basis for the dairy, starch, food and beverage, distillery, brewery, pharmaceutical, refrigeration and chemical industries.
...Read more
Drying and Evaporation Systems
We are Manufacturer, Supplier, Exporter of Drying and Evaporation Systems. This product is also known as Industrial Drying and Evaporation Systems and our setup is situated in Pune, Maharashtra, India.
Dryers - In Spray dryer, the material to be dried is sprayed as a fine mist into a hot-air chamber and falls to the bottom as dry powder. The period of heating is very brief and so nutritional and functional damage are avoided. Dried powder consists of hollow particles of low density; widely applied to many foods and pharmaceuticals.
Spray Dryers are relatively simple in operation which accept feed in fluid state and convert it into a dried particulate form by spraying the fluid into a hot drying medium. SM Biosystems is a Manufacturer, Supplier of highly efficient spray dryers complying with sanitary standards.
Evaporation systems - Evaporation systems are used for concentration of liquids. The main concern here is to maintain the quality of the liquid during evaporation without damaging the product.

Applications of Evaporation Systems
• Product concentration
• Dryer feed pre-concentration
• Water / solvent recovery
• Crystallization
• Reduction in volume

SM Biosystems designs and / or supplies complete evaporation systems which can be skid mounted for easy installation as per the process requirements.